Nils Strassburg & The Roll Agents mit dem Symphonic Orchestra Leonberg
Elvis Symphonic
Beginn: 20:00 Uhr
Preis: 29.95 - 49.95 Euro
Selbstverständlich können Sie ihre Konzertkarten auch telefonisch unter 0711 – 550 660 77 an unserem Kartentelefon kaufen. Unsere Mitarbeiter unterstützen Sie gerne bei der Auswahl einer passenden Ticketkategorie oder eines Sitzplatzes.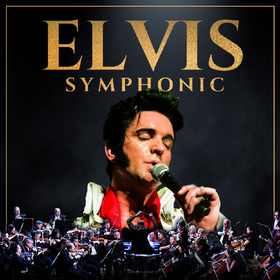 Anlässlich des 45. Todestag kommt Nils Strassburg, der völlig zur Recht von Time Warner (HBO) zum "besten Elvis Interpreten Deutschlands" gekürt wurde, mit seiner Big Band THE ROLL AGENTS und dem SINFONIEORCHESTER LEONBERG mit ELVIS Symphonic auf Tour.
Bereits mit ihren vergangen Shows ist es den ROLL AGENTS auf unvergleichliche Art und Weise gelungen, die Ära des King of Rock'n'Roll wieder aufleben zu lassen.
In dieser spektakulären Bühnenshow präsentiert der Ausnahmekönner gemeinsam mit seiner zehnköpfigen Band und dem Sinfonieorchester Leonberg das neue Programm "Elvis Symphonic", wie es authentischer und bewegender nicht sein könnte. Eine mitreißende Huldigung an den unvergessenen US-amerikanischen Sänger, Musiker und Schauspieler, der es als einziger Künstler in gleich fünf Halls of Fame geschafft hat: Rock 'n' Roll, Rockabilly, Country, Blues und Gospel.
Als ELVIS zaubert NILS STRASSBURG eine großartige Konzertatmosphäre und geht auf Tuchfühlung mit dem Publikum, das zum essentiellen Bestandteil der Performance wird. Ganz im Stil der unvergessenen Las-Vegas-Shows des KING OF ROCK'N'ROLLS in den 70er Jahren jagt ein Welthit den nächsten. Mitreißender und bewegender kann eine Elvis Show nicht sein.
Die Songs haben nicht nur eine unvergängliche Anziehungskraft, NILS STRASSBURG belebt sie zudem mit einem zeitgemäßen und dennoch zeitlosen Stil und präsentiert sie einer neuen Generation - sie verzaubert Zuschauer von jung bis alt!
Für die Umsetzung mit dem Orchester, das Nils Strassburg & The Roll Agents bei jedem Konzert begleiten wird, wurden die Welthits neu überarbeitet und arrangiert. Die neuen, klassischen Fassungen hauchen den Songs zusätzliche Ebenen und neue Klangnuancen ein. Es bleibt aber trotzdem unverkennbar "Elvis Presley". Die Leitung des Sinfonieorchester übernimmt kein geringerer als der US Amerikaner Alexander Adiarte.
Freuen Sie sich auf eine grandiose Hommage an den mit über eine Milliarde verkauften Tonträgern erfolgreichsten Musiker aller Zeiten. Mehr ELVIS geht nicht!
It´s time for Rock'n'Roll!