INSIDE IN/INSIDE OUT 15th Anniversary Tour
The Kooks
Neuer Termin - Karten behalten ihre Gültigkeit
Beginn: 20:00 Uhr
Preis: 39,75 Euro
Selbstverständlich können Sie ihre Konzertkarten auch telefonisch unter 0711 – 550 660 77 an unserem Kartentelefon kaufen. Unsere Mitarbeiter unterstützen Sie gerne bei der Auswahl einer passenden Ticketkategorie oder eines Sitzplatzes.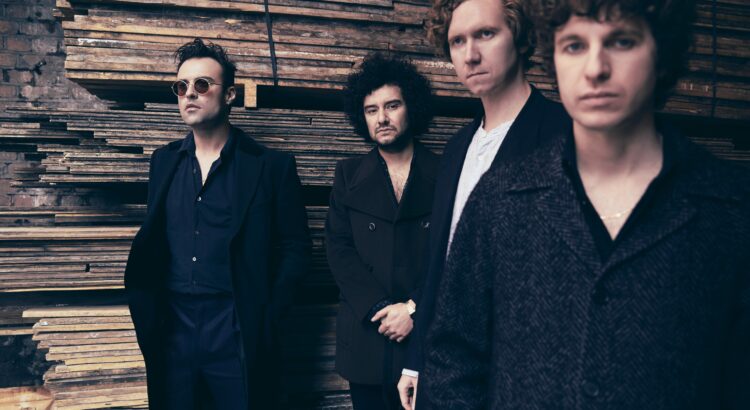 Hinweis vom 27.01.2023: Einlass von 18:30 Uhr auf 19:00 Uhr verlegt. Karten behalten ihre Gültigkeit!
Hinweis vom 15.03.2022: Veranstaltung vom 14.03.2022 auf den 06.02.2023 verlegt. Karten behalten ihre Gültigkeit!
INSIDE IN/INSIDE OUT
special guests: Stone
Mit ihrem Debüt "Inside In/Inside Out" zementierten THE KOOKS vor nunmehr 15 Jahren ihr Dasein in der Musikwelt. "Inside In/Inside Out" markierte hierbei nur den Beginn einer Karriere, die in den darauffolgenden Jahren nicht abebben würde. Vierfach Platin gab es für das im Jahr 2006 erschienene Album, welches unter anderem Hits, wie den für den BRIT Award nominierten "She Moves In Her Own Way", "You Don't Love Me" oder die Top-5-Single "Naive" umfasst. Mittlerweile gilt das Album als unverzichtbarer Klassiker und als Tonträger einer ganzen Generation. Bis dato zählen THE KOOKS zu den einflussreichsten Indie-Pop-Bands weltweit.
Nachholtermin – Eintrittskarten vom 14. März 2022 behalten Gültigkeit.
Telefonischer Ticketkauf:
Bei dieser Veranstaltung gibt es auch die Möglichkeit des telefonischen Ticketkaufes. Sie erreichen unsere Tickethotline in der Regel von Montag bis Freitag zwischen 10 und 18 Uhr unter Telefon 0711-550 660 77