The Final Round - Tour 2023
The Sweet
Beginn: 20:00 Uhr
Preis: 43,90 Euro
Selbstverständlich können Sie ihre Konzertkarten auch telefonisch unter 0711 – 550 660 77 an unserem Kartentelefon kaufen. Unsere Mitarbeiter unterstützen Sie gerne bei der Auswahl einer passenden Ticketkategorie oder eines Sitzplatzes.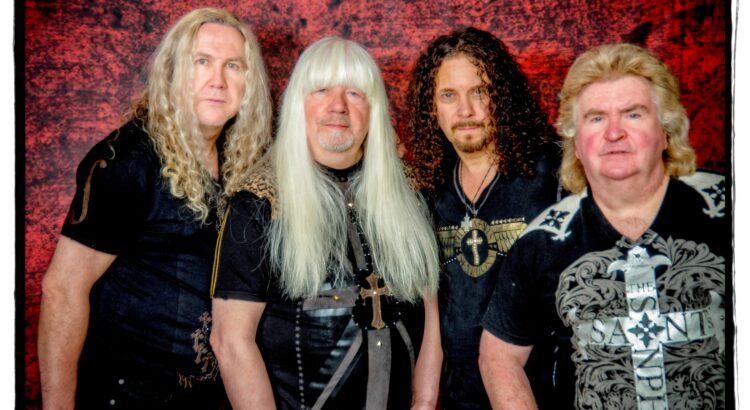 The Final Round - Tour 2023
Seit Jahrzehnten performen THE SWEET nun schon die Bühnen weltweit. Dass fast alle ihre Shows in den letzten Jahren ausverkauft waren, zeigt, dass die Mannen um Andy Scott nichts von ihrer Zugkraft verloren haben. Am 12. Oktober heißt es im LKA Longhorn in Stuttgart "The Final Round-Tour 2023".
Mit über 30 Millionen verkauften Platten weltweit bieten THE SWEET viel mehr als nur Glam Rock. Ihre Musik ist zeitlos. vielseitig und reicht vom reinen Pop bis zum Heavy Metal – man denke nur an Hits wie "Ballroom Blitz", "Fox On The Run", "Action" oder "Love Is Like Oxygen". Nachdem die Band in den 70er-Jahren in Deutschland neun Titel auf Nummer eins hatte, steht sie jetzt mit "Do It All Over Again", der erste Single aus dem neuen Album "Sweetlife", kurz vor ihrem zehnten Erfolg.
Telefonischer Ticketkauf:
Bei dieser Veranstaltung gibt es auch die Möglichkeit des telefonischen Ticketkaufes. Sie erreichen unsere Tickethotline in der Regel von Montag bis Freitag zwischen 10 und 18 Uhr unter Telefon 0711-550 660 77